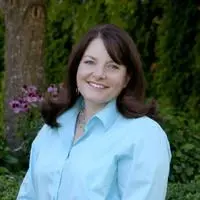 Let me tell you about myself. I am a psychotherapist with a Master's degree in Counseling and Marriage and Family Therapy from Seattle Pacific University. I am a LMHCA, licensed mental health counselor associate, and I have a private practice in Kirkland, WA.
My counseling style is warm, compassionate, flexible, collaborative, interactive, and non-judging. We will work together to establish goals for your counseling/therapy. Many clients come in with concerns that they will be judged or shamed. Grace and acceptance are a key focus of my practice and my philosophy. When appropriate I also help to challenge clients and provide accountability.
My goal as a therapist is to facilitate healing, direction, growth and freedom. Hope instead of hopelessness, desired change instead of feeling "stuck", healthy relationships instead of loneliness and destructive patterns, joy instead of despair.
I draw from a variety of theoretical approaches in my work. The primary theories I use are: psychodynamic, family systems, developmental, solution focused and cognitive behavioral.

M y personal experiences with infertility, grief and loss, ADD/ADHD, and other areas give me the ability to blend personal insights with my professional skills.
I love experiencing new places and cultures through travel and creative hobbies like card making, quilting and scrapbooking. I also enjoy spending time with my family and enjoying the beauty of the Pacific Northwest.
I invite you to contact me and discover how you can learn to take control of your life and live a life of passion and joy.